marbl combines years of experience and expertise in strength-based development. Imbued in our belief in the power of positive psychology, we always start out from the belief that every behaviour that manifests itself in an organisation fundamentally originates from a positive intention. We bring things into the consciousness and moderate how to translate them into results, based on the rock-solid conviction that the potential already intrinsically exists.
We allow room for experimentation and progress in stages. Growing is daring to deviate from the usual path, but also getting the space to work in a creative and safe environment where every idea is basically a good idea. Learning and growing form a continuous process. Every advance is a step in the right direction deserving of recognition.
Founder & corporate positivity® activist
I am firmly of the view that everyone has beautiful qualities in them. I see it as my true purpose in life to help people discover these qualities, on which they can rely to find happiness at work and in life.
More
My setting up marbl is a logical consequence of this, which allows me
to translate this conviction into reality. In doing so, I'm so bold as to differentiate myself and to do things differently in order to achieve ground-breaking results in the field of positive leadership and organisational culture. In this, corporate positivity® is our registered model and our method for a breath of fresh, positive air in organisational cultures.
My thirst for discovering the world and learning from different cultures has shaped my rich international career. I can rely on profound knowledge and a wealth of insights into development, leadership, organisational culture, sales and communication, thanks to a career spanning many industries.
I've led senior management teams, designed and implemented sales and HR strategies, developed learning environments and facilitated leadership processes. I've supervised transitions based on both my experience and the knowledge I've gained by travelling around the world and through my MBA in international project management.
As a mentor and coach, I work with scientifically substantiated strengths- and people-oriented coaching: a methodology that encourages deep learning and effective functioning. The starting point is to align with ideals and core qualities and to deploy them consciously, as well as becoming aware of and overcoming internal obstacles.
Speaking of qualities, I'm proud to share mine, based on CliftonStrengths from Gallup.
🌈 INPUT – I have an unquenchable desire to know more and I enjoy sharing stories
🌈 WOO – I'm energised when I meet people who come with real interest in others
🌈 ST RAT EGIC – I keep abreast of my area of interest and generate ideas and ways of easily advancing
🌈 POSIT IVIT Y – My enthusiasm is contagious and my positive attitude energises the people around me
In addition, I'm a proud mum with two great daughters and have a real passion for Asian history, culture and cookery. I get a real lift from anything Japanese.
That's me in a nutshell.
Founder & corporate positivity® activist
It feels like a true purpose to support people to discover the power of positive psychology so that they can deal with opportunities, challenges and difficulties in life.
More
When marbl was founded, my dream of becoming an entrepreneur became a reality.
Working on leadership and evolving organizational cultures is fundamental to me if we want to ensure well-being, energy and motivation of everyone.
With this conviction, corporate positivity®, a registred model and method, is a strong answer to let people thrive in any organization, in any context.
I rely on a in-depth knowledge and a wealth of insights in leadership. During my professional life I have been grateful to lead senior management for many years. Being result and human oriented has always been key in my approach.

As a Certified Coach, I work on the basis of strength-oriented coaching which combines different elements from various approaches into a methodology that encourages deep learning and effective functioning. The main principle is to bring people into motion directed by thinking, feeling and wanting. This approach is scientifically based.
I like to share some of my qualities based on CliftonStrengths by Gallup
🌈 LEARNER; I love to learn, energized by the steady and deliberate journey
🌈 POSITIVITY; generous with praise, quick to smile and always on the lookout for the positive in each situation
🌈 CONNECTEDNESS; things happen for a reason, I'm sure of it
🌈 INDIVIDUALIZATION; intrigued by the unique qualities of each person
Mindfulness and meditation have found their way into my life since many years.
Trainer – coach – consultant
Guy expresses his enthusiasm and expertise in transferring methods and tools to managers at all levels, with an emphasis on understanding, practice and application. Guy holds a BA in Applied Economics and an MBA in Business Management from Dallas University. He is a born communicator and enthuses groups, to which he easily adapts.
More
Guy has been a consultant and trainer since 2000. He has had extensive experience in EMEA, the United States and Asia. His international experience and his multilingualism are valuable assets when giving training in groups and at seminars.
Guy is passionate about aviation and, as a pilot, shares the world of aviation with his family, friends and clients.
Trainer – coach – consultant
Joëlle is passionate about coaching and guiding people and organisations to develop and evolve in line with their own vision. Her experience consists of translating strategies into pragmatic approaches such as recruitment and coaching. There are no mistakes, just experience, on which one builds.
More
She has 15 years' experience in sales, with very good results. She wanted to use this experience to help and support people in achieving their goals. She chose to reorient her professional life by developing multiple skills to provide professional guidance to anyone who wants to invest in their development. She has had experience in all kinds of industries, at different levels and with different teams, in different countries.
She cares about having a healthy, rich, happy balance in life and using all experience as leverage. Joëlle enjoys spending time with family and friends, walking, meditating and cooking. She is also very passionate about Japanese culture.
Trainer – coach – consultant
Freya is a born optimist. Her vision of life is one of opportunities rather than of risks and problems. In her professional life, she strongly believes in the qualities of each person she works with and their ability to grow.
More
She can count on almost 20 years of experience in sales and sales management in various sectors and companies. Her real passion is facilitating interactive workshops in sales and leadership skills, coaching individuals and teams, and giving presentations and keynote speeches to a wide audience.
Freya holds a master's in international political science. She also followed various sales, coaching and leadership training courses. As a member of the L&D community, she continues to refine her own skills and knowledge on a daily basis. She likes to discover and learn about all topics relating to development.
In her spare time, she enjoys travelling with her family, baking cookies with her daughter, cheering her son on at football and enjoying the little things in life.
Trainer – coach – consultant
Kristel gets energy from giving coaching and training with a tangible impact for individuals, teams and organisations. She combines strong people skills with her expertise and insight into various complex business contexts. This creates a win-win approach. Managers and teams exploit their full potential and build success together with their organisation.
More
Kristel masters coaching skills in a very natural, authentic way. As she asks challenging questions, she encourages others to take decisions and map out and accomplish paths. She enables individuals to match their unique passion and talent to the business needs of the company. Her honest, direct, positive approach breaks through individuals' misconceptions so that she's able to bring out the best in herself and others.
Kristel is dedicated to her own continuous improvement process. She is always eager to soak up further knowledge and acquire skills to deliver the highest coaching quality. She is a certified ACT P business coach, according to the ethics of the International Coaching Federation (ICF) and its eight coaching competencies. In addition, she is a certified NLP coach, burn-out coach and accredited practitioner of Life Style Inventory and Group Style Inventory.
Kristel is passionate about helping people and organisations flourish. As she draws happiness and energy from her support to the present generation, she also gives to non-profit organisations that help future generations advance.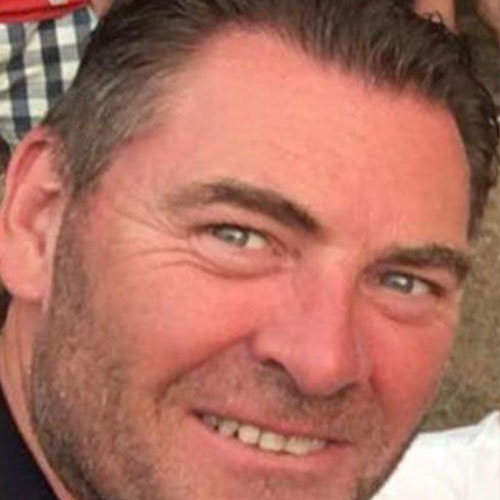 Trainer – coach – consultant
Roland is convinced that sustainable business results can only be achieved by balancing tools and processes with people who are passionate about their work. Sharing knowledge and guiding people to success is his passion.
More
He is a seasoned sales & marketing professional with 30 years' experience in B2B companies. Over his career, Roland has led large and larger teams as their marketing & sales director in various organisations and multi-country operations. He specialises in business transformation and development, development of new business models, tactical and strategic transformation processes, start-ups, scale-ups and sales of solutions. He loves to transfer skills and knowledge that are supported by thorough training & coaching. In order to maintain contact with tomorrow's managers, he's also active as a lecturer in B2B strategy at various universities and MBA programmes.
His motto is 'Work hard, play hard, but above all make sure you're passionate about everything you do.
… Your enthusiasm won't go unnoticed.'
In his spare time he likes to cook, explore new horizons on his motorbike, jog and enjoy life with family and friends.
Trainer – coach – consultant
Martine has managed to continuously develop over a professional career of some 20 years in managerial and non-managerial positions, in both financial and marketing & communication environments.
Trainer – coach – consultant
corporate positivity®activist
Jonas puts individuals, teams, and organizations into movement. 
He is tremendously interested in seeing the system behind an individual, teaching people to see and understand that system. Based on his ICF-accredited training, he puts a strong emphasis on reflection, feeling, self-awareness and allowing.
More
Jonas found his IKIGAI in training, coaching and guiding individuals and teams.
He is a challenging companion. Crucial to his mission as a coach is sustainable implementation and continuous processing.
Daring to slow down is an important element in this.
The mindset he shares with clients allows them to work together at the 'next level' and to achieve results together.
Results with a big stick factor in the long run.
Chairman of the Board of Directors of Hello Customer
Bram is a dyed-in-the-wool businessman. He has broad experience in many types of companies, and he has a generalist strategic attitude. His background lies in communication, sales and marketing, so he always has a very commercial reflex – but he believes in strategy as a guiding principle. He's worked for various companies in Belgium and the US, where he got familiar with large-scale digitisation and the world of market research. This was his inspiration for setting up Hello Customer in 2014, which applied innovative technological methods to market research. Hello Customer creates a technology sold to business as Software as a Service – the company operates in Belgium, the Netherlands and France. In 2020, Bram De Vos was made Chairman of the Board of Directors.
He lives in Bruges with his wife and two daughters.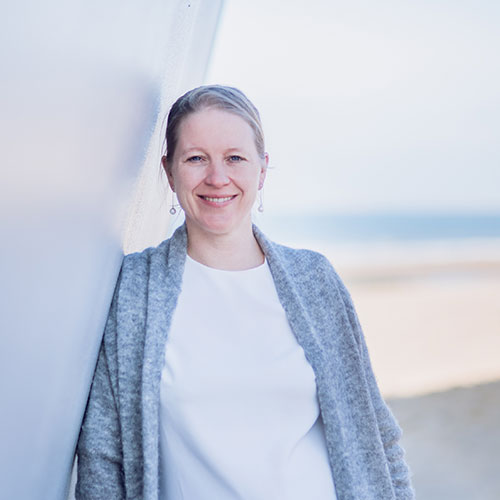 Managing Director Dropsolid
Anneleen is a true generalist with a helicopter view. She is strong in marketing, sales and digitisation. Anneleen is someone who can bring structure to chaos and then draw up a clear plan in such situations. Guiding people in change is her thing. Making the most of human capital is one of her strengths.
Anneleen also has international experience. She has experience in both corporate and SME environments, so she has extensive networks in both environments. Anneleen has clear vision and loves co-creation and complementarity. She is very strong strategically and likes to build structures in growing companies.